phpMyAdmin Overview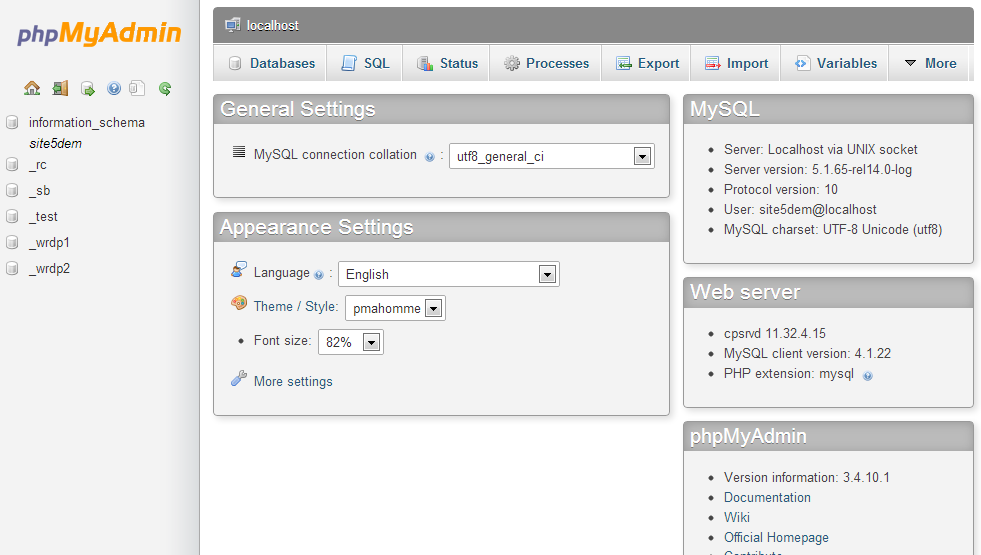 phpMyAdmin is a database management tool used for mySQL databases. It allows you to easily modify databases with a friendly user interface.
Please note that when you try to access phpMyAdmin, it will open in a new window. Some popup blockers may prevent this and should be adjusted accordingly.
If you are having issues connecting to phpMyAdmin, it could be due to firewall settings on your computer. You may want to try allowing ports 2082, as well as 2083.
If you are still having issues accessing phpMyAdmin, you may want to use a tool called cPanel Proxy. More information can be found here.
SiteAdmin
To access phpMyAdmin from within SiteAdmin, click databases from the left-hand menu in SiteAdmin, then click phpMyAdmin.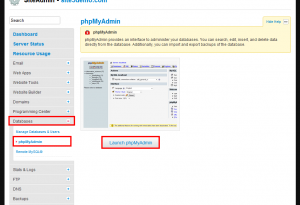 cPanel
To access phpMyAdmin from within cpanel, go to the databases section, then clikc phpMyAdmin.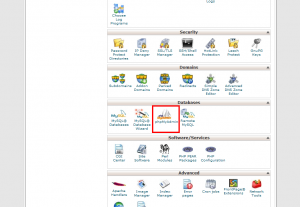 phpMyAdmin Instructions