phpMyAdmin: Importing databases and tables
This tutorial assumes you've already logged in to phpMyAdmin
Note: Per our Terms Of Service database sizes are limited to 2GB on our shared/reseller servers. This restriction does not occur on VPS servers.
Now let's learn how to import a table into a database
1) Click the database you wish to import your table(s) to here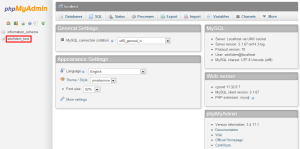 2) Click the Import tab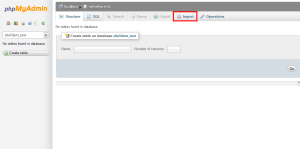 3) Select the file you wish to import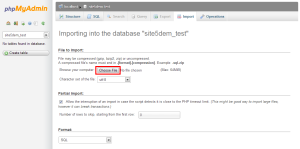 4) Click the Go button at the bottom of the page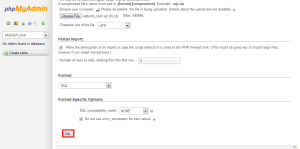 Please be aware that depending on the size of the table you are importing, this could take time.
Note: The import process uses a PHP function which can time out in the upload process. If this occurs please contact support and we will import it for you.

If all was completed successfully you will see a successful message on screen.