Mac Mail Overview
Mac Mail is a free client that comes with OS X machines. You can use the guide below to open up the email program and/or you can use the links below to start configuring the software right away!
To determine the version of Mac Mail you are using:
Launch the mail software (See the guide below if you need assistance launching the software)
Select Mail from the options along the top
Select About Mail
Now that you have determined what version of the software you are running, you can use the helpful guides below to start the process for setting up your email address within the Mail program.
Apple Mail is an e-mail program that is included with Apple's Mac OS X operating system.
1) One of the ways to open Mail is to hover over the dock until you find the Mail icon… then click the Mail icon to launch the program.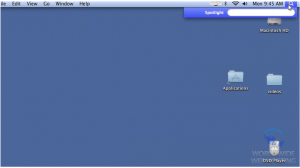 2) If you can't find Mail in the dock, click the magnifying glass icon at the top right corner of your desktop. Begin typing the word Mail in the box… then click on Mail when it appears.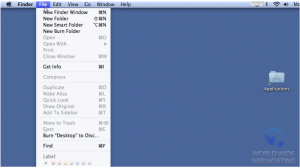 3) The last way to open Apple Mail is to open a new Finder Window. To do this, click File… and then New Finder Window.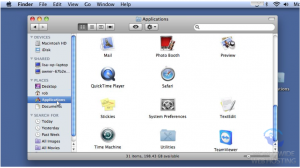 4) Click Applications in the left margin, then double click the Mail icon.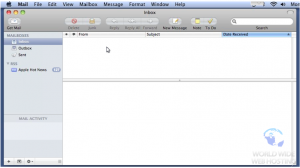 5) Apple Mail will open and you are now ready to begin using the program.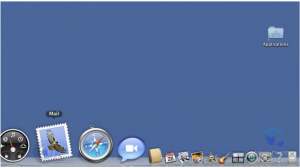 That's it! Your email program should now be open and you should now be ready to move onto configuring your Mac Mail to connect to your email account.