DNS: Add a wild card DNS record
In this article, we will show you how to create a wildcard DNS entry. A wildcard DNS entry can be used for many things, but its general intended use is for use in wildcard SSL certificates.
A wildcard SSL certificate is where you wish to provide secure connection to all areas of your site over multiple subdomains such as "www.example.com", "cart.example.com", and "login.example.com". Using a Wildcard SSL certificate, will provide you with the ability to have a validated secure connection over all subdomains on your site.
---
Creating Wild Card DNS Record in SiteAdmin
By default all of our customers using SiteAdmin have a wild card DNS record setup automatically. In the event that this was removed previously or for some even stranger reason doesn't show, the steps below will guide you through the process of adding one.
1) Log into SiteAdmin
2) Click the Advance DNS Zone Editor located in the DNS sub-menu on the left side of the page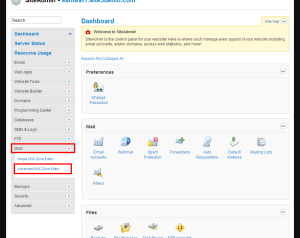 3) Select A as the record type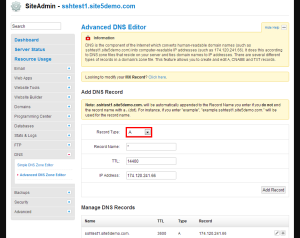 4) Enter an asterisk (*) as the record name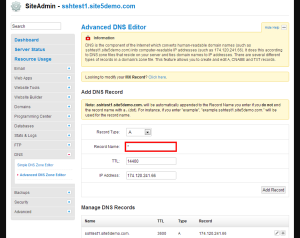 5) Unless you need a specific TTL, you can leave the default 14400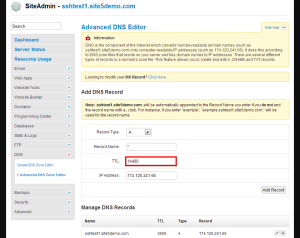 6) Enter the IP address of the server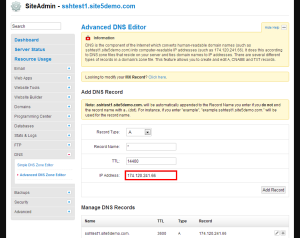 7) Click Add Record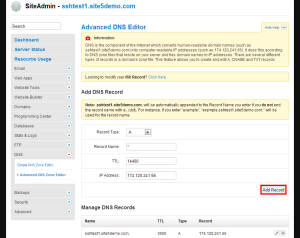 That's it, you are all set!
---
Creating a Wild Card DNS Entry in cPanel
Unlike our SiteAdmin customers, cPanel does not include a wild card DNS entry by default so this guide will show you to create a wild card record.
1) Log into your cPanel
2) Select the Advanced DNS Zone Editor icon from under the Domains section of your cPanel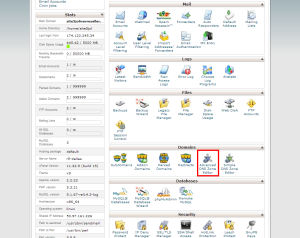 3) If you have multiple domains setup on this account,  you will need to select the specific domain you are wanting to edit from the drop down.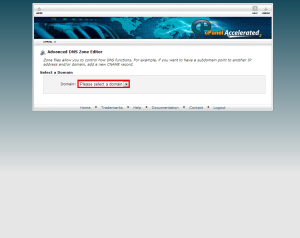 4) Once inside you will have a few fields to fill out:
Name: Enter an asterisk (*)
TTL: Unless you need a specific TTL, it is best to enter 14400 into this field
Type: Select A from the dropdown list
Address: Enter the IP address address of the server (you will see it listed below)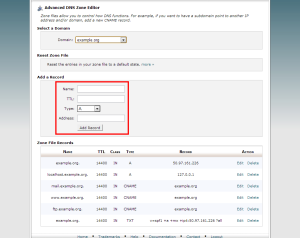 Thats it, you're all set. The wild card DNS record has been setup