How to use IP Ban/Deny Manager
The IP Ban/Deny Manager enables you to block access to your site from specific IP's, a range of IP's or even a domain name. This is helpful if you need to block someone who is using a large amount of bandwidth, attempting malicious activity, or if you need to block a range of IP addresses.
Here are the diffrent types of ranges you can block using the IP Ban/Deny Manager
10.5.3.333 – Single IP Address
10.5.3.3-10.5.3.40 – Range
10.5.3.5-40 – Implied Range
10.5.3.3/32 – CIDR Format
10. – Implied 10.*.*.*
---
How To Block IP Addresses In SiteAdmin
This article assumes that you are already logged into SiteAdmin.
1) Click Security from the left-hand menu, then click IP Ban Manager or select IP Ban Manager icon in the main menu.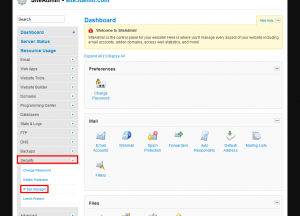 2) Enter the IP address or range you wish to block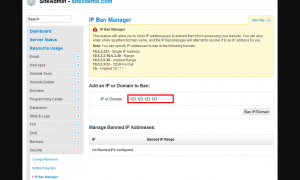 3) Click the Ban IP/Domain button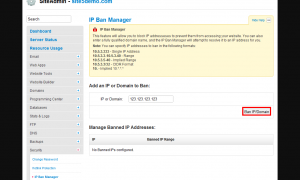 That's it! Anyone attempting to access the site from a banned address will now receive an Error 403 (Forbidden) page.
If you need to remove a ban, simply click the X corresponding to the entry you wish to remove.

---
How To Block IP Addresses In cPanel
This demo assumes you've already logged in to cPanel
Now let's learn how to use the IP Deny manager in cPanel, to block certain IP addresses from having access to our website
1) Click IP Deny Manager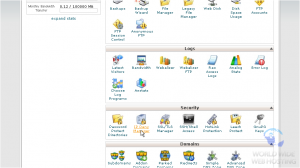 2) Enter an IP address or range you would like to block, then click Add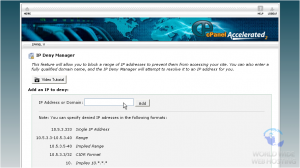 That's it! We've blocked anyone using the IP address 123.45.67.89 from accessing our website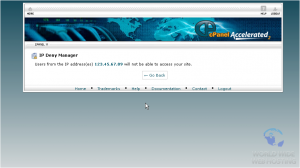 3) You can see the IP addresses currently being blocked here. To unblock this IP address, click here…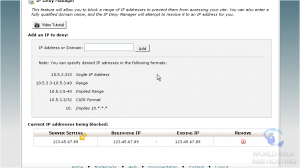 4) Then confirm by clicking Remove IP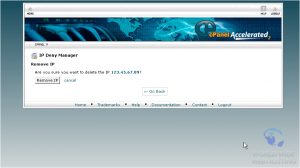 That's it! The IP address has been removed from the blocked list
This is the end of the tutorial. You now know how to block IP addresses from accessing your website