Domains: Add a Parked Domain
A Parked domain is a domain name that leads to the same website as another domain name. The domain is, in essence, parked on top of the other domain.
For example, suppose we have a domain name mysite.com. If we park mysite.org on top of the .com domain, a visitor to our site will be able to access the site from either the .com or the .org address. The visitor won't notice any difference in the website at all no matter which one she chooses.
---
Create a Parked Domain in SiteAdmin
This demo assumes you've already logged in to SiteAdmin
Now let's setup a new Parked Domain.
1) Click the Domains option from the left menu, then click Parked Domains.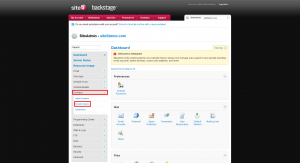 2) Enter the domain you wish to park in the Create a New Parked Domain section, then click Create.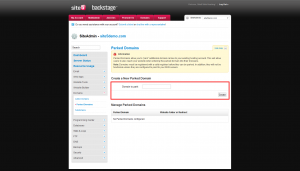 That's it! You will want to ensure that the domain A-Record (main IP address) or name servers are pointed to your hosting account with us. You can find the IP address for your Site5 server by going to the resource usage page in SiteAdmin. If you wish to point the domain to our name servers, you can use the following if you are a SiteAdmin user.
Name Servers
dns.site5.com
dns2.site5.com
---
Create a Parked Domain in cPanel
This demo assumes you've already logged in to cPanel
Now let's learn how to park a domain
1) Click the Parked Domains icon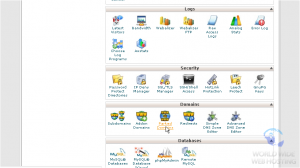 2) Enter the new domain you want to park here, then click Add Domain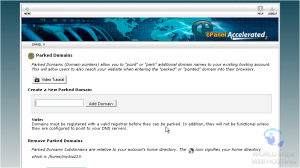 That's it! Now when someone browses to mybiz123.info, they'll automatically be redirected to mybiz123.net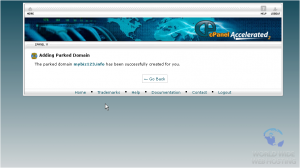 Be sure to set your parked domain name's DNS settings to the same as your main domain or the redirection will not work
From here you can see a list of parked domains, and you can manage or delete these parked domains from here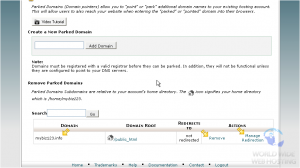 This is the end of the tutorial. You now know how to park another domain name on your account from cPanel