Domains: Create A New Addon Domain
Addon domains allow you to control multiple domains from a single account. An addon domain links a new domain name to a subdirectory of your account's public_html (document root) directory, and then stores its files in that subdirectory. Once an additional domain has been created, you will have the ability to create email addresses and FTP accounts based off of these new addresses.
---
Create an addon domain in SiteAdmin
This demo assumes you've already logged in to SiteAdmin
Now let's setup a new Addon Domain.
1) Click the Domains option from the left menu, then click Addon Domains.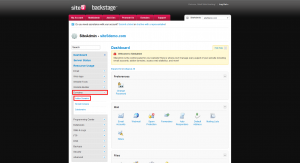 2) Fill in all of the details in the Create an Addon Domain section, then click Create.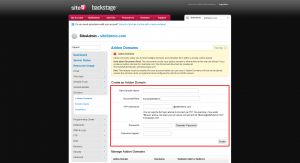 Here are some explanations of each field:
New Domain Name: This is the domain you wish to add to your account.
Document Root: This is where the domain will be pointing. You will want to place all of the website files related to the new domain in this folder.
FTP Username/Password: This is a new FTP user that will have direct access to the document root you entered.
The FTP Username and password will now directly log you into that new addon domain's root folder. You can also access it from the primary ftp account by following the document root you entered.
You will want to ensure that the domain A-Record (main IP address) or name servers are pointed to your hosting account with us. You can find the IP address for your Site5 server by going to the resource usage page in SiteAdmin. If you wish to point the domain to our name servers, you can use the following DNS/Name Servers if you are a SiteAdmin user: DNS.SITE5.COM / DNS2.SITE5.COM
Thats its, thats all!
---
Create an addon domain in cPanel
This demo assumes you've already logged in to cPanel
Now let's learn how to create an addon domain
1) Click the Addon Domains icon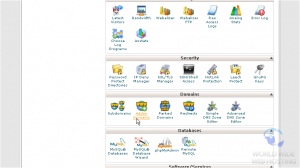 This is the Addon Domains page, where you can setup additional domain names that point to subdomains of your account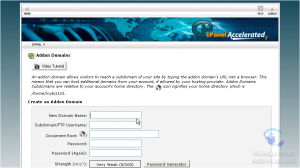 2) Enter the new domain name here…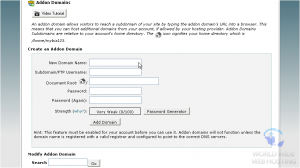 3) … then enter a unique username for the domain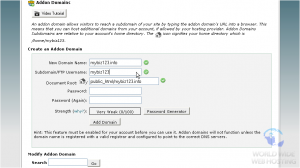 4) Enter and confirm a password…
For information on how to create a secure password, please click here.
That's it! The addon domain has been created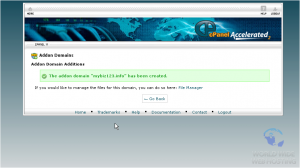 From here you can see a list of addon domains, and you can manage or delete these addon domains from here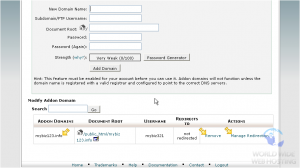 This is the end of the tutorial. You now know how to create addon domains in cPanel