MultiAdmin: Modify Existing Accounts
Using MultiAdmin gives you the ability to modify features of  your other SiteAdmin accounts.
Log into your BackStage
Click the hosting plan you want to access under My Products and Services
Click Login to WHM (If your hosting plan supports MultiAdmin, you will be automatically redirected to MultiAdmin)
Once logged in, you can see all of your sub-accounts listed in MultiAdmin under My Sites.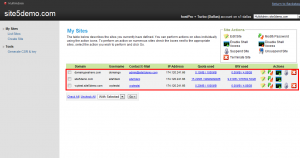 ---
Change Contact Email
You can edit the Contact Email by clicking the current email address.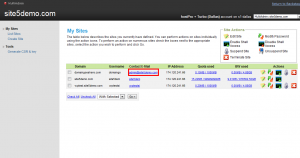 ---
Change Disk Space
You can edit the Disk Space by clicking the Quota used link corresponding to the sub-account you wish to modify.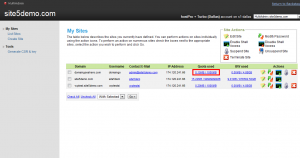 ---
Change Bandwidth
You can edit the Bandwidth by clicking the current BW used amount.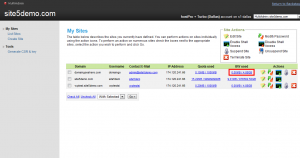 ---
Change Addon/Sub Domains
You may click the notepad icon to edit other quota amounts (sub-domains, ftp users, etc).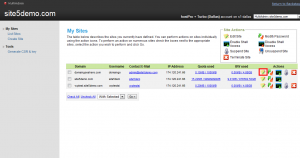 ---
Change Contact Password
You can click this icon to change the password for the corresponding account.
For information on how to create a secure password, please click here.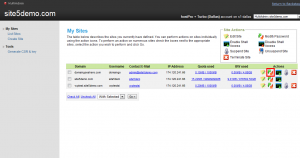 ---
Change Shell Access
You can click the console icon to enable/disable shell access.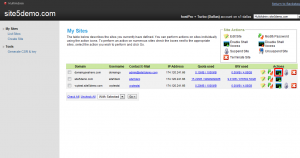 ---
Change Suspension Status
You can click the padlock icon to suspend the account. If the account is already suspended, you can click the keys to unsuspend it.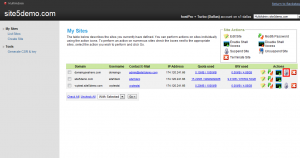 ---
Terminate Account
You can click the X to terminate (delete) the account. Note: This will remove all corresponding files for this account. Use with care!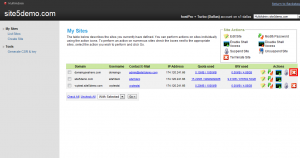 ---
Mass Account Updates
You may also make mass updates by using the corresponding check boxes for each account and the drop-down menu located at the bottom of the list.