MultiAdmin: Create a new SiteAdmin Account
If you are interested in creating a website for use on your MutliAdmin account this guide will assist you in the process.
1) Log into BackStage.
2) Click the hosting plan you want to access under My Products and Services
3) Click Login to WHM (If your hosting plan supports MultiAdmin, you will be automatically redirected to MultiAdmin)
4) Click the Create Site link from the left menu.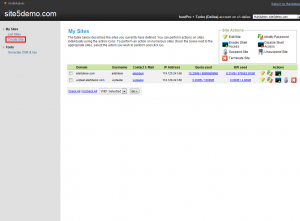 5) Enter the domain you wish to use for the new account.
Note: You can use a sub-domain (so long as its not already used) off of one of your main domains so long as its pointing to us either via name servers or dns records.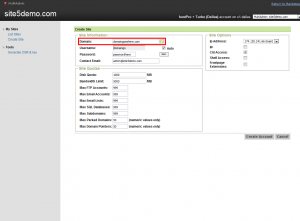 6) By default, the username is automatically filled it. If you need to set a custom username, uncheck the auto checkbox.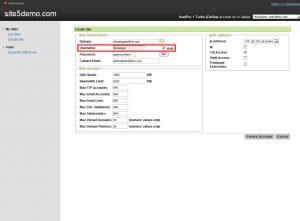 7) Enter the password you wish to use for this account. This password will be used for direct login, primary FTP, and SSH (if enabled).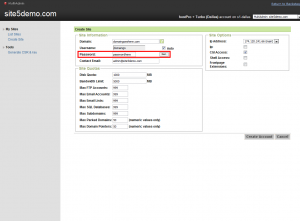 8) Next enter a email address for basic account specific  notifications (e.g. quota issues, bandwidth warnings, etc)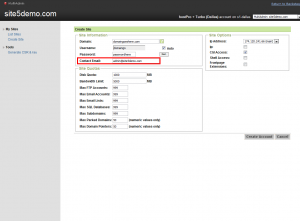 9) You may now custom set the different quotas for this account. Quotas will be reset every month. Normally for basic sites, the defaults work fine.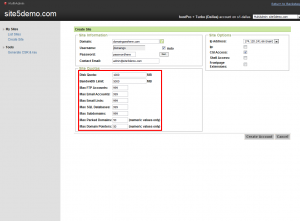 10) Please leave the IP section set to its defaults.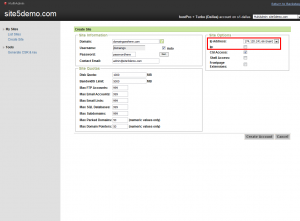 11) If the account needs CGI or SSH/Shell access, you may enable/disable those options here.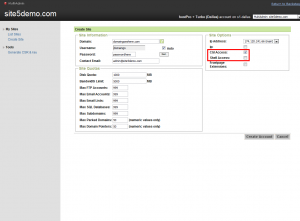 12) FrontPage Extensions is disabled on all of our services. Checking this box will not enable them.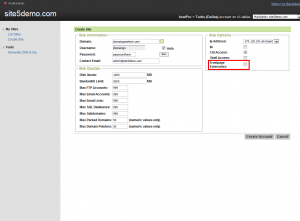 13) Click Create Account
That's it! You will be redirected to a new page that shows the progress of the account setup (this can take a little while). If you scroll down to the bottom of the report, you should see the final line read…
Account Creation Complete!!!…Account Creation Ok…Done
… and it should look something like this

Congratulations your create account process has been completed.