cPanel: How to Restore Backups
At Site5, we automatically take backups of your account files and databases nightly. These backups are then kept on file for 7 days for recovery if they are ever needed. cPanel contains tools that make it easy to restore your site in just a few simple clicks! All you would need to do is follow these steps:
Log into cPanel and click on R1Soft Restore Backups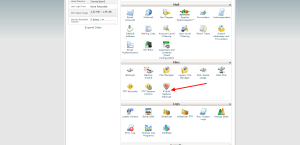 The link will open the Server Backup Manager which will show you a list of the backups that are on file and they date and time they were taken. In order to explore the files and select the ones you wish to restore, click the folder and magnifying glass icon on the right.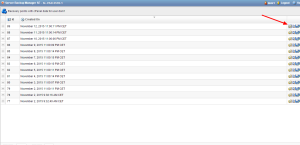 This will then open the explorer which is a typical file manager that you can use to navigate to the files you plan to explore. In order to open the folder you wish to explore, double click the folder. In order to navigate to your site files, you would double click the "home" folder and then either select or double click "public_html".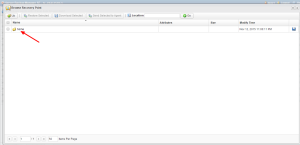 If you wished to restore all of your site files, the folder you would want to restore would be the public_html folder. You would first need to click the checkbox next to the public_html folder in the list (1), then click Restore Selected (2) at the top of the page. Alternatively, if you wished to download a copy of the backups instead of overwriting the existing content of your site, you can click Download Selected (3).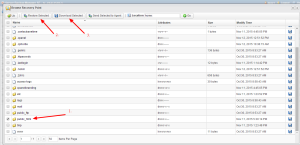 When you click Restore Selected, a confirmation box will appear. Click Restore if you wish to proceed.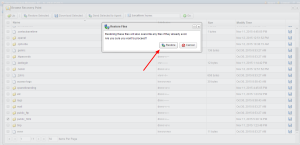 This will then begin the restore process. The backup manager will show you the progress of the restore so you can see how many files have been restored and how many remain as well as any issues that have been run into during the restore.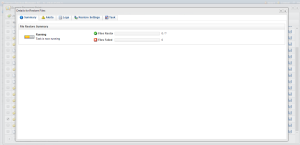 Once the restore has finished, you will see the completed output on the screen.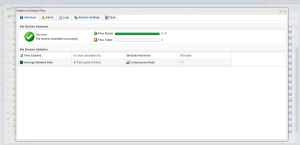 And now your site files have been restored!
As for your databases, unfortunately, the restore option is not available in your control panel. However, these can be easily restored by submitting a Restore From Backup request through your Backstage panel under Services > Request Forms.  You can also use this direct link to submit the same request.