Windows 8: How to connect to your account using WebDAV/WebDisk
In this article, we will show you how to connect to your account using WebDav on your Windows 8 computer.
1) Go to "Computer" by pressing Start+E on your keyboard.
2) Click Computer, then click Map Network Drive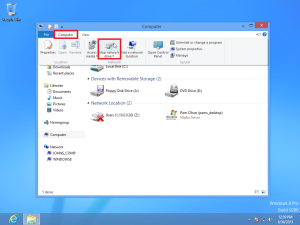 3) Select the drive letter you wish to use. Enter the following in the Folder option…
https://[serverhostname]:2078
For information on how to find your server hostname, please click one of the following links.
Now click connect using different credentials. Once done, click Finish.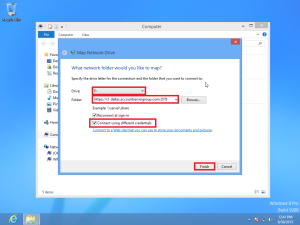 4) When the Windows Security window appears, enter your WebDav login credentials. You can also use your primary FTP credentials.
That's it! You now know how to connect to your account using WebDav