How to Find your Home Folder
In this article, we will show you how to locate your home folder.
What is a home folder?
Your home folder is the folder that all of your account file reside. For example, in this folder, you will find your website files, your mail files, some of your configuration files, etc.
Where do I put my website files?
For most websites, you will put your website files inside the public_html folder. The public_html folder resides in your home folder.
How do I know if I am in my home folder?
This depends from situation to situation. Here are a few example paths that will tell you if you are in your home folder…
FTP
/home/username

File Manager
/home/username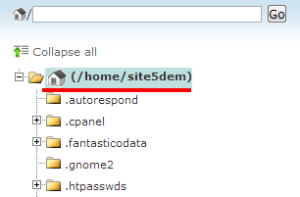 SSH
SSH is a little different. You will see ~ in brackets ( e.g. [~] ). If anything follows the ~ in the brackets ( e.g [~/public_html] ), you know that you are not in your home folder. You can easily return to your home folder by typing the following command…