WordPress How to edit your profile
This tutorial will show you how to edit your profile in WordPress.
This tutorial assumes you are already logged in to WordPress.
Note: While the screen shots in this guide are a bit dated, the process remains the same between the different versions of WordPress.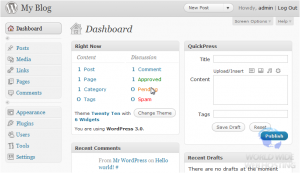 1) Click to expand the Users options in the left sidebar.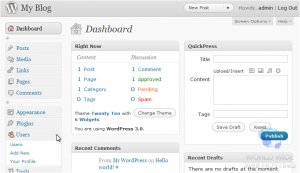 2) Click Your Profile. On this screen, you can edit options relating to the visual editor and color scheme.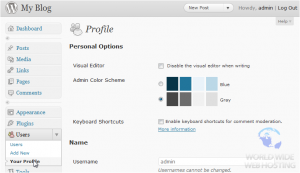 3) Scroll down.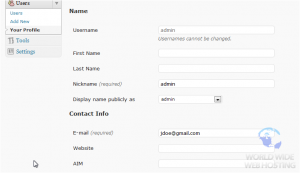 7) Scroll down.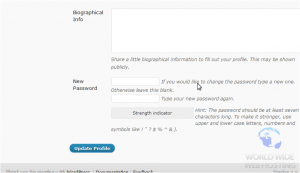 8) Enter some Biographical Info. Click Update Profile.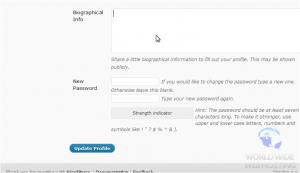 Your profile has been updated.
This is the end of the tutorial. You now know how to edit your profile in WordPress.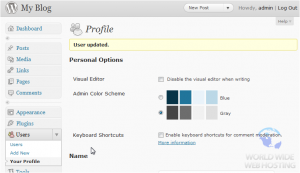 For more WordPress 3 articles, please click here.