Joomla: How to Enable the htaccess File
In this article we are going to show you how to enable the default htaccess file that comes with Joomla.
For this article, we are going to use the File Manager built into SiteAdmin/cPanel.
1) Access the File Manager and browse to the base of your Joomla website.
2) Locate the htaccess.txt file, then right click and press rename.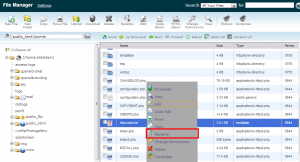 3) Change the file name to .htaccess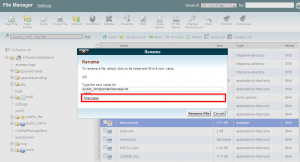 4) Click the Rename File button
That's it! If you wish to have joomla use friendly URLs, you can enable it by going to the global configuration page.