Joomla 2.5: How to Update Joomla
In this article, we will show you how to update your Joomla 2.5 site to the most current 2.5 release.
You can check your current version of Joomla by logging into the administrator panel and looking at the bottom of the page.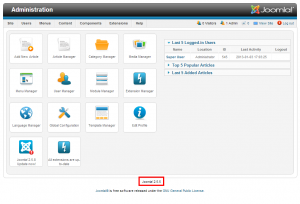 Joomla 2.5 is very easy to update. The only thing you need to do is use the built in update tool found in the administrator panel.
Please Note: If you have made custom changes to your Joomla site, uploading theses files could overwrite these changes. If your site is stock (meaning no custom code changes), than you should be fine. Remember to always make a backup before making big changes like this.
1) Login to your Joomla Administrator panel.
2) Click the Update Now button found in the main section towards the bottom.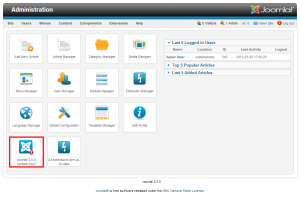 3) Click the Install the Update button.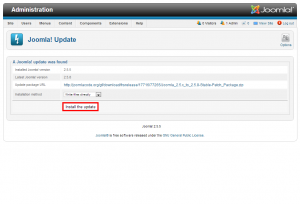 4) You will see a progress window show up while the update is running.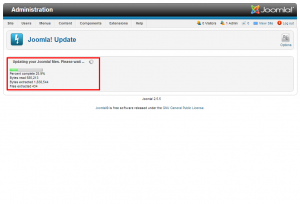 5) Once the update has finished, you will be taking to a confirmation page confirming that the update was successful.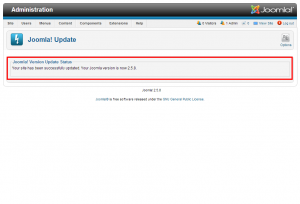 You can confirm the new version by looking at the bottom of the page for the new version number.