Drupal: How to Update your Site Version
In this article we will show you how to update your Drupal website. Keeping your site up-to-date is very important because it helps reduce the possibility of unpatched security vulnerability being used to breach your site.
You can tell you need to update when you see the following notice in your admin dashboard.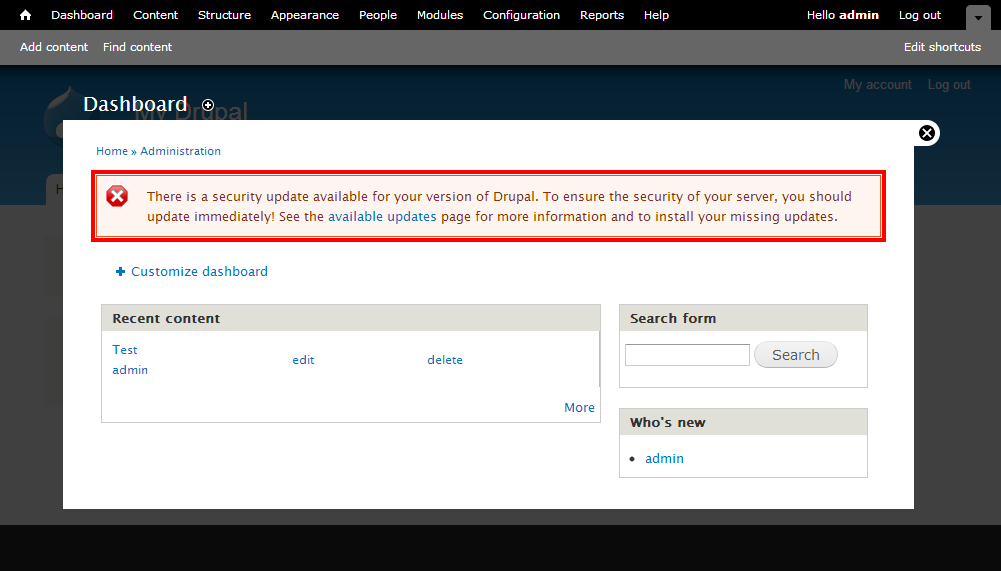 Backups
No matter how you upgrade your site, we HIGHLY recommend that you backup your website before attempting any upgrade process.
We are not responsible for any damage or data loss caused by following this article. You do this at your own risk.
Plugins/Modules/Themes
Please be aware that some updates may break plugins, modules and/or themes you have installed. It is recommended that you check to make sure that all the plugins and themes you use are compatible with the new version of Drupal you plan on upgrading too.
How to Upgrade Drupal
We are now going to show you two methods of updating your site.
Web Apps via SiteAdmin
This method requires that you installed Drupal via the Web Apps tool in SiteAdmin.
1) Login to Site Admin
2) Go to the Install & manage Web Apps link from the Web Apps section of the left menu.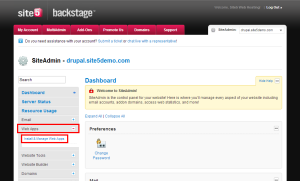 3) Click Manage Installed Apps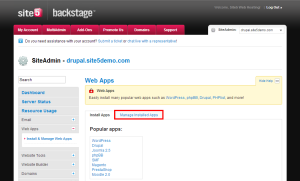 4) Click the Upgrade link under the version number of the site you wish to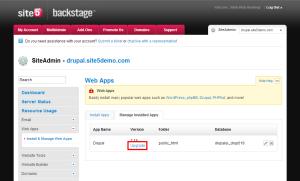 5) Click the Upgrade button when prompted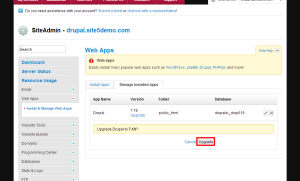 6) You may be prompted to visit a link after the files have been upgraded. If you are, please click the link and follow the steps located on the page. This is so that the database and other configuration files can be updated.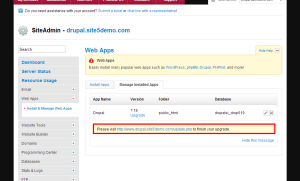 Once you have followed all the steps on the final page (step 6), your site should be fully updated.
Manuel Update
This method requires basic knowledge of FTP and how to transfer files.
Because of the complicated nature behind manual updates, we recommend following the steps located at the following link.