Drupal: How to install Modules
In this article, we will show you how to install modules for Drupal.
This article assumes that you are already logged into your Drupal admin account.
1) Click the Modules link from the top menu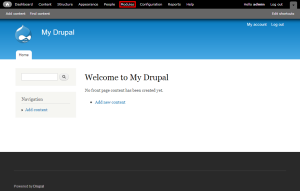 2) Click the Install new module link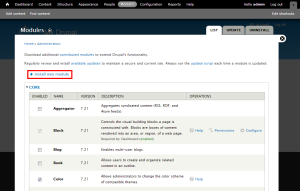 3) Using the upload section, locate the module you wish to install (it must be downloaded on your computer) on your local computer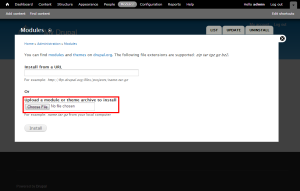 4) Click Install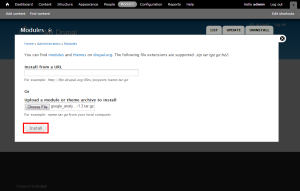 5) Once the module is installed, click Enable newly added modules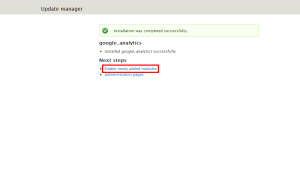 6) Locate the module in the list and check the enabled box on the left-hand side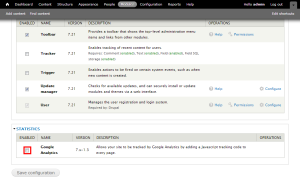 7) With the box selected, click Save configuration at the bottom of the list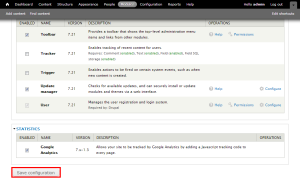 That's it! If your module can be configured, it will have a configure link next to it.