Drupal: How to change the admin username
In this article, we will demonstrate how to change the default admin username for your Drupal website. This can be helpful to help thwart basic attempts to gain access to your website.
1) Login to your Drupal admin account.
2) Go to the People page.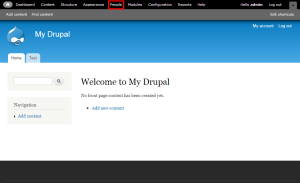 3) Click the Edit link for the admin account.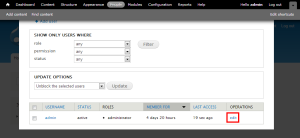 4) Enter the new username you wish to use.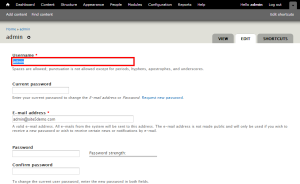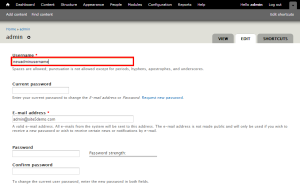 5) Click save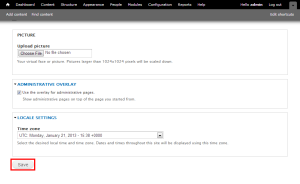 That's it! Next time you login to the admin account, make sure you use the new username that we just set.