New Backstage – cPanel & WHM: How To Change Your Password
This feature allows you to change your cPanel account's main password. To change your password, you must know your original password.
Please Note: When choosing a new password, use a secure password. A secure password is not a dictionary word, and it contains uppercase and lowercase letters, numbers, and symbols. If you would like further information on password security, check out this knowledge base article on it.
---
Reset your password in cPanel
This demo assumes you've already logged in to cPanel
Now let's learn how to change our cPanel password
1) Click the Change Password icon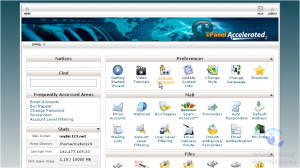 2) First enter your current (or old) password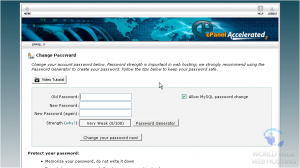 3) Then enter and confirm a new password.
For information on how to create a secure password, please click here.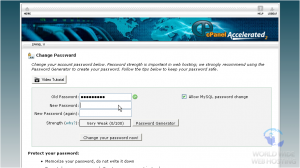 4) Then click Change your Password Now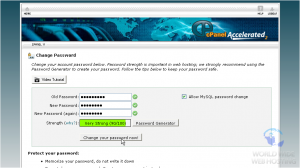 That's it! Your cPanel password has been changed. You'll now need to use this new password to login to cPanel, so be sure to keep it in a safe place.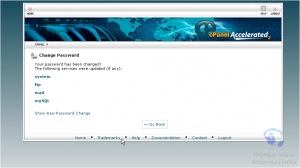 This is the end of the tutorial. You now know how to change your cPanel password.
---
Reset a cPanel password via the WHM
If you do not remember a password for a particular cPanel account or one of your customers has asked you to reset their password you can easily accomplish this using the Web Host Manager (WHM) interface.
1) Access your reseller websites WHM panel. If your domain points to our server you can access the WHM (unsecurely) via http://YOUR_DOMAIN/whm. In order to access it securely you will need to use the following https://SERVER_HOSTNAME:2087. You will be prompted to enter your reseller login & password at this juncture.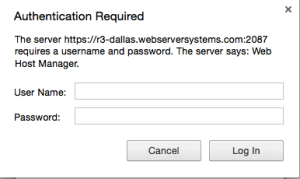 2) After logging into your WHM, select either the Account Modification icon, then the Password Modification icon OR simply click Password Modification from along the left hand menu (may need to expand the menus to see it)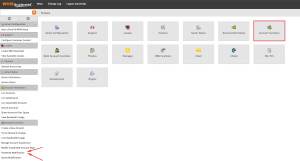 3) Upon selecting you will see a list of the hosted domains on your account. Select the appropriate domain or username from the list and enter a new password for the user (or use the secure password generator). Ensure that you place a check mark Synchronize MySQL password and then select Change Password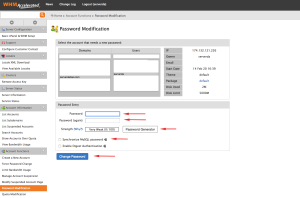 4) Thats it, you should now see a screen that advises you that the password has been successfully changed. You're all set!