FTP: How to connect using Transmit FTP
In this article, we will show you how to connect to your Site5 hosting account over FTP using Transmit.
1) Open Transmit
2) Enter your FTP details on the right side of the screen…
Server = Either your domain or the server's IP address
User Name = Your FTP username
Password = Your FTP account password
Port = 21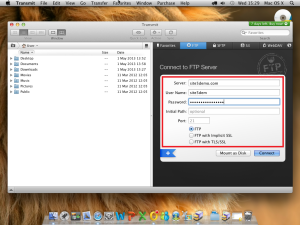 3) Click Connect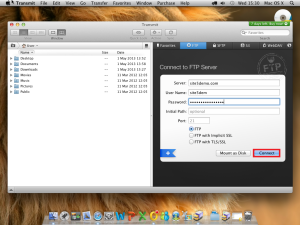 You can now see the files on your hosting account located on the right side of the screen.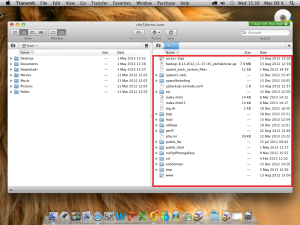 You can navigate to sub-folders by either double clicking on the folder, or you can click the arrow on the left to open the folder.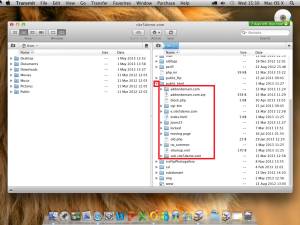 To move files, simply click and drag from either the server or your local file system (on the left) to the destination you want.
That's it!