How to Capture Screenshots in Mac
In this article we will show you how to take screenshots on your Mac.
The easiest way to do this, is to use the keyboard shortcut.
Command + Shift + 3
This takes a screenshot of your desktop and saves it as an image file on your desktop.
You can also use the Grab application built into OS X. See the steps below on how to access Grab…
1) Click Go and select Applications from the menu.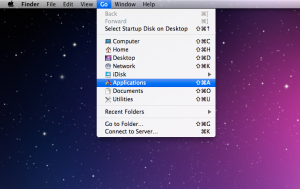 2) Go into the Utilities folder


3) Open the Grab application.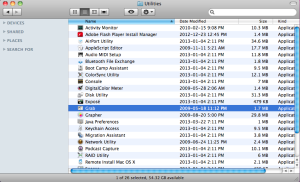 You should see the Grab bar at the top.

That's it!