Domain Transfer: Register
This demo assumes you have a domain name registered through Register.com, and starts from their home page
Now let's learn how to transfer your domain name away from this registrar, and into the domain registry of your choice
Domain name transfers must be initiated at the new registrars website…. that is, the website for the domain registrar where you want your domain name transferred to
However, you must first ensure that your domain name is not locked, or being prevented from being transferred out of this registry….. and that's what we're going to do now…..
2) Enter your Register.com User Name and Password in the boxes here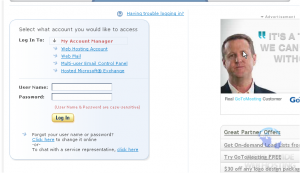 3) Then click Log In
You are now logged in to your Register.com account
4) Click the domain for which you want to remove the registry lock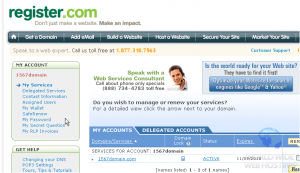 5) Now click the Disable Domain Lock link here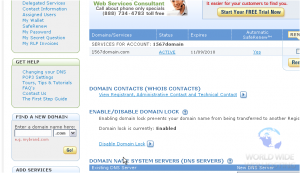 That's it! The lock has been removed from the domain name, so it can now be transferred to another domain registry
You will also need to obtain the Authorization Code before transferring the domain to Site5. To start the transfer to Site5, see this article.