Installing PHP Pear Modules
PHP PEAR packages are software components that are written in the PHP language. The PHP PEAR Packages interface allows you to search for and add PEAR packages to your website, or view all of your website's available PHP packages.
1) Select PEAR PHP Packages icon within your cPanel.


2) Inside you will be presented with numerous options: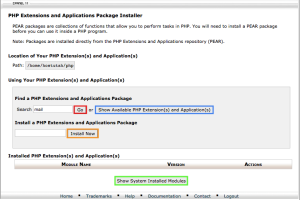 2a) Go: This allows you to search for a specific module using a term of your choosing. It will display all results that have some reference to your search term.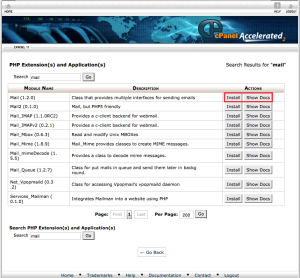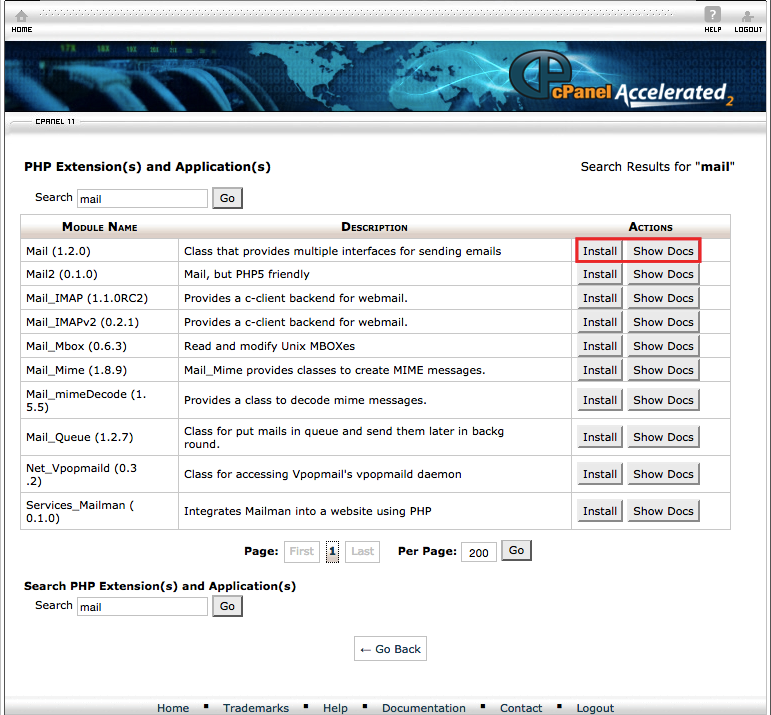 2b) Show Available PHP Exentsion(s) will bring up a list of all the packages that would be able to install. This list will be very large so it can be difficult to find exactly what you are looking for.
Note: You can search from this list or adjust the number of items per page by scrolling to the bottom of the screen.
2c) Install Now is where you would specify the name of particular package to allow cPanel to install it for you.

2d) Show System Wide Modules Installed will list all PEAR packages that are pre-installed on the server. No installation is required for these modules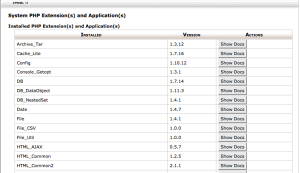 Thats it, you should now be able to properly install pear modules via cPanel. If you are interested in configuring a pear environment from scratch, please see the link below in the Related Articles section.