cPanel: RVSkin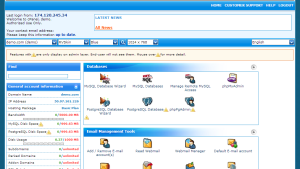 cPanel is where you'll manage every aspect of your website including email accounts, addon domains, access web statistics, and more!
RVSkin is a custom skin developed by RVGlobal Soft that can be applied to cPanel resold accounts. It contains all the same functionality of the regular cPanel with the addition of different graphics/icons as well as different coloured themes. For information on how to change between the different colours that are available with RVSkin, please see below.
If you find a version of the RVSkin that you like and you to set it as the default theme for all new packages or newly created accounts, you can do so via the Packages section of your WHM.

This demo assumes you've already logged in to cPanel
Now let's learn how to change the cPanel style
Changing your cPanel style does not change the way cPanel works, only the way it looks
2) There are several styles to choose from…. let's scroll down and choose a new style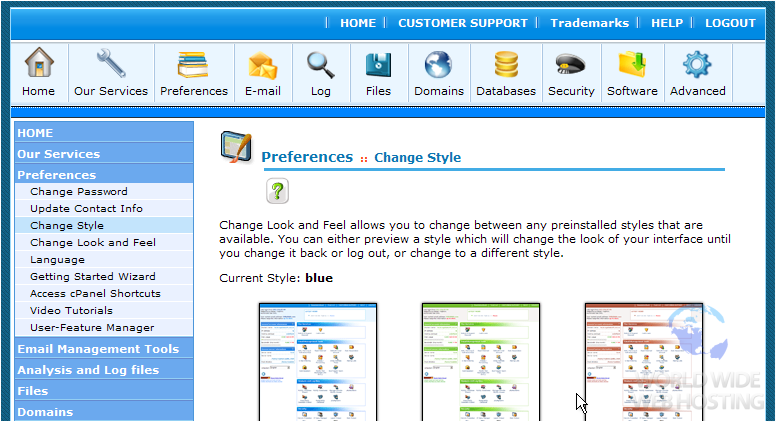 That's all there to is to it! Our cPanel style has just been changed from "blue to "maroon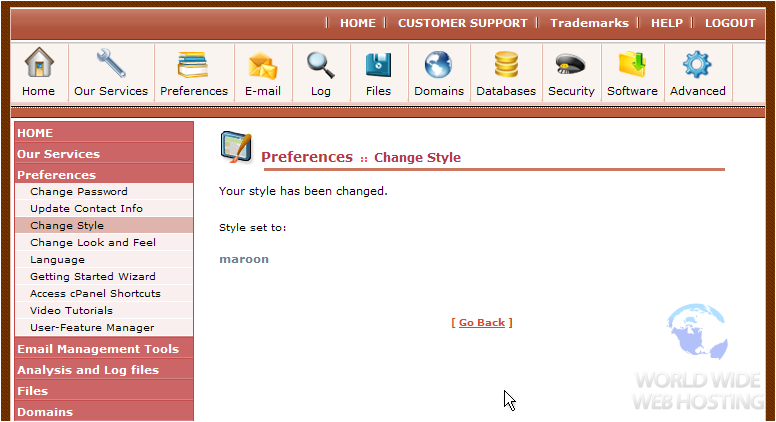 Let's change back to the blue style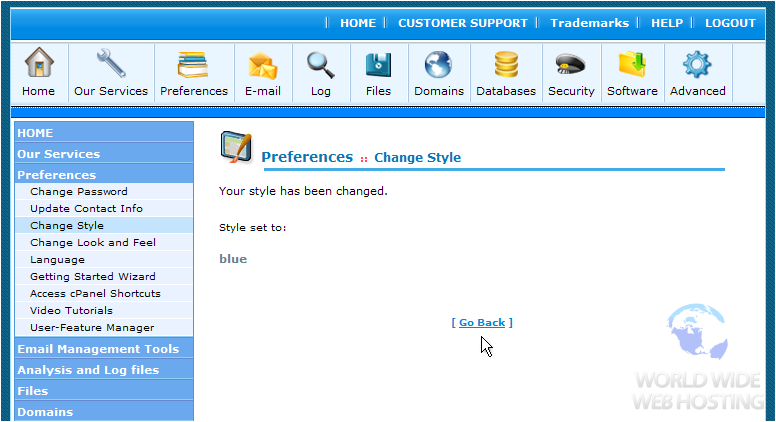 This is the end of the tutorial. You now know how to change your cPanel style