Unmanaged VPS: How to Access the Console
In this article, we will show you how to connect to your unmanaged VPS server using the console.
1) Login to Backstage
2) Click the VPS tab located at the top of the page.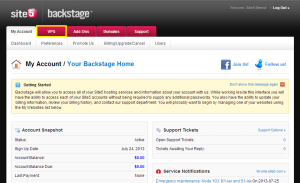 3) Click the Manage link for the VPS you want to connect to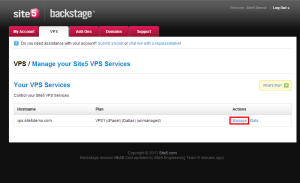 4) Click the Console Access link
5) Click the Activate Console button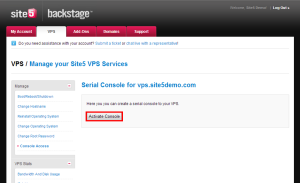 6) Here are the connection details you will need to use in your SSH client
Note: The IP and temporary password are only used to connect to the console. Please use your normal login once you have successfully connected to the console. You can disconnect from the ssh console by typing ~..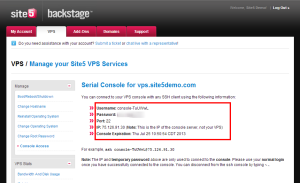 7) Using your preferred SSH client, use the details above to make a connection.
That's it! You now know how to connect to your server's console.