How to View Uptime Reports for your Server
In this article, we will show you how to check your servers uptime.
You will need to know the name of the server your account resides on. You can find this on the home page of Backstage.

1) Go to our Uptime Reports page: http://www.site5.com/support/uptime/
2) Find your server in the list (Your browser search function may be helpful: Ctrl+F on Windows or Cmd+F on Mac) and click the Statistics link.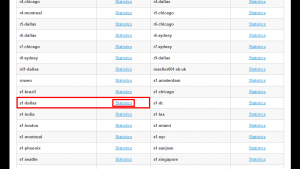 That's it! The uptime information for the current month, year and previous month and year are available to you on the right hand side of the page.