Backstage: Migration from another host to Site5
If you have arrived here, it means that you are interested in having our team help you migrate your website from your existing host to us here at Site5.
A few things to note before requesting a migration. 
We will migrate up to 25 cPanel accounts or up to 10 non-cPanel web hosting accounts, free of charge.
Email data will not be transferred for non-cPanel migrations, but we will re-create up to 20 e-mail accounts for you.
Please be aware that our Migration Team works Monday through Friday, 24 hours a day. If you submit your request on the weekend, please be aware that you may not receive a reply until Monday.
Now lets see how to request a migration from your existing web hosting provider.
1) Log into your Backstage and Select Add-ons from the top menu.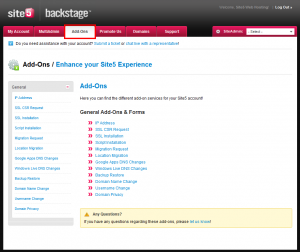 2) From here, click the Migration Request link.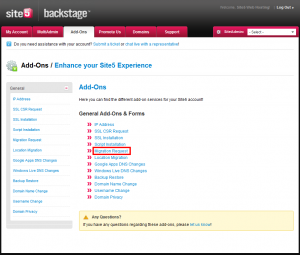 3) From here, select Another Host to Site5 as the Migration Type.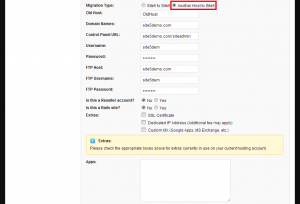 4) Enter the old host's name.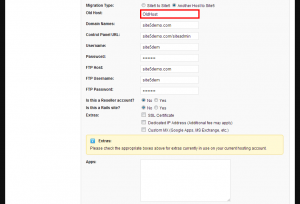 5) Enter the domain name(s) of the account you wish to migrate .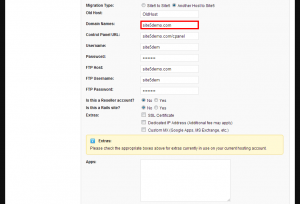 6) Enter the Control Panel URL (this should be provided by the old host) .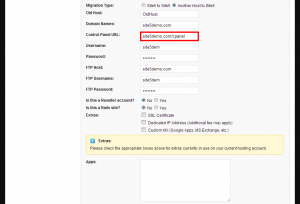 7) Enter the username and password for for the control panel login (this should be provided by the old host).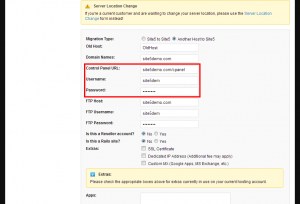 8) Enter the FTP details for the old host.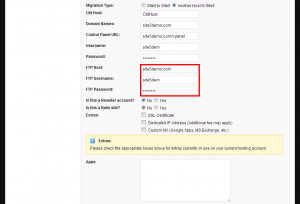 9) Please indicate if the account you are moving from is a reseller account.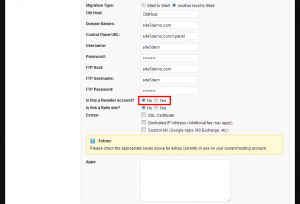 10) Please indicate if the account you are moving from uses rails.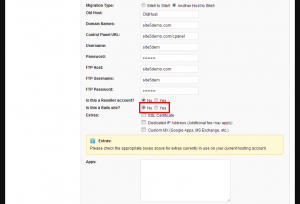 11) If you have a SSL, Dedicated IP, or any custom MX records, please indicate by checking the corresponding boxes.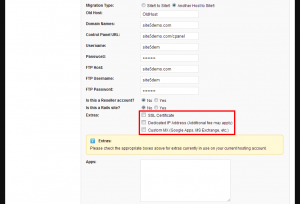 12) If you have any web applications installed, please list them in the Apps section.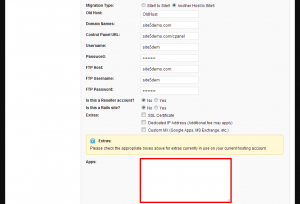 13) If you have any notes or special instructions, you can enter them in the Notes box.
Note: If you have multiple services, please indicate which service you wish to be used.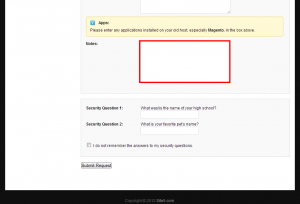 14) Input the answers to your security questions.
Note: If you do not remember your security answers, enter the last 4 digits of the credit card on file into the Notes field.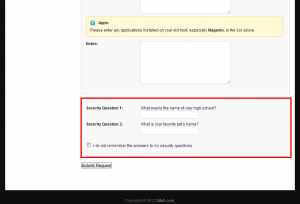 15) Click the Submit Request button.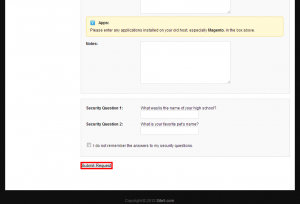 That's it! A ticket will be opened on your behalf. Once the request is complete, the ticket will be updated.